Looking to save tons of money while buying whatever you need or want? Black Friday or Cyber Monday Sale is the best time to do so and the good news is, it's live right now.
Let me help you with all the details of the best of the Black Friday – Cyber Monday deals that you'll love to check out.
Here they are…
Featured Black Friday Deals Of
2023
Elementor is one of the best WordPress page builders and a website builder/landing page builder as well. Now it's available for up to a 50% discounted rate for a limited time.
Namecheap has always been my favorite place to buy domains for my websites. They not only provide the cheapest rate possible but also provide WHOIS security or privacy protection for completely free while others would charge for it. They're offering up to 98% discount this Black Friday, don't miss out.
Adobe @ 30% OFF
Surfer SEO @ 17% + 30% OFF
SuferSEO is like a blessing for content creators and SEOs who optimize blogs and websites. This is the best in the industry when it comes to optimizing your content for SEO.
Date: Nov 24 – Nov 29
Coupon:Click Here!
HostArmada @ Up To 80% OFF
HostArmada is a very underrated hosting that I really love. You can witness that by the fact that this website is also hosted on HostArmada along with a few others. This is definitely a hosting that you would want to buy this Black Friday Sale.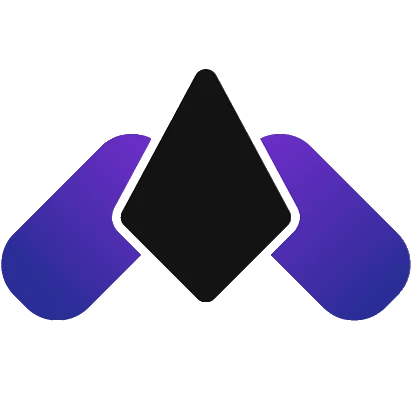 Date: Nov 21 – Dec 05
Coupon:Click Here!
Scala Hosting @ 50% OFF
Scala Hosting is a fully-managed cloud hosting service provider that is best for professionals, business owners, and even individuals. Get started with Scala Hosting at a 50% discount.
Date: Nov 04 – Dec 31
Coupon:Click Here!
FastComet @ Up To 85% OFF
FastComet is one of the most popular hosting service when it comes to customer service and providing the best quality hosting at a reasonable price. They are also offering up to 85% discount on top of their amazing service. Take a look!
Date: Nov 15 – Dec 04
Coupon:Click Here!
Jasper A.I. – SAVE Over $1000
Jasper A.I. is the most popular A.I. Content Writer that can help you write faster and better without much effort. It was formerly known as Jarvis A.I. and before that Conversion A.I. When I say it's the best one out there, I mean it. You can test it for yourself!
Date: Nov 25 – Dec 01
Coupon:Click Here!
Grammarly @ 50% OFF
Everyone knows it. Grammarly is the best tool for everyone when it comes to writing in English. With its help anyone can write in good English without any spelling or grammar mistakes. And there are also some added benefits that improves your writing, allows you to check for plagiarism, etc.

Date: Nov 27 – Dec 04
Coupon:Click Here!
Adobe @ 40% OFF
Get up to 40% OFF on any of your Adobe product purchase including Adobe CC subscription. This is a never before offer that is live for a very limited time. I personally use Adobe CC for my creative works.
Date: Nov 18 – Nov 30
Coupon:Click Here!
Other Related Black Friday – Cyber Monday Deals
Here are some more Black Friday – Cyber Monday deals that I feel must be mentioned:
| Product | Discount | Coupon/Link | Offer Period |
| --- | --- | --- | --- |
| Microsoft | Save Up To $420 | Discount Link | Nov 16 – Dec 02 |
| A2 Hosting | Up To 82% OFF | Discount Link | Nov 22 – Dec 05 |
| AIO SEO | 70% OFF | Discount Link | Nov 21 – Dec 02 |
| | 40% OFF | | Nov 21 – Dec 01 |
| | 20% OFF | | Nov 11 – Dec 22 |
| | 50% OFF | | Nov 12 – Dec 02 |
| | Up To 50% OFF | | Nov 21 – Dec 01 |
| | Up To 60% OFF | | Nov 14 – Dec 02 |
| | Up To 35% OFF | | Nov 24 – Nov 30 |
| | As Low As $24 | | Nov 15 – Dec 03 |
| | Up To 40% OFF | | Oct 15 – Jan 15 |
| | 60% OFF | | Nov 14 – Dec 02 |
Looking for more deals and discounts? Here are some links on my other websites that may have what you need: